We pride ourselves in having the finest, most experienced yoga and Pilates instructors the valley has to offer! With decades of combined experience (and huge followings), we are honored to be blessed with such incredible staff who provide a warm, welcoming environment to all!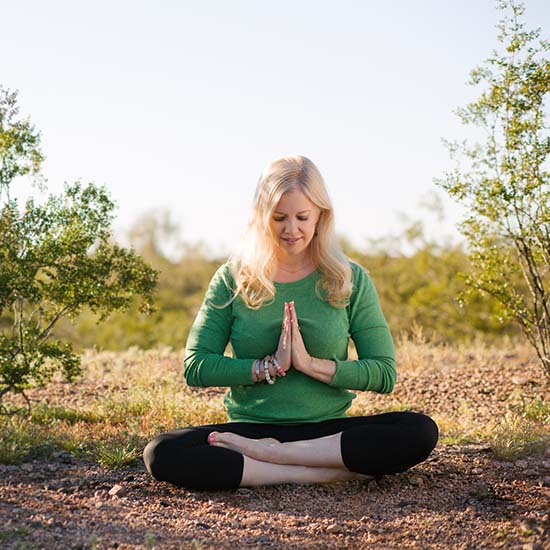 Britney is a Fresno native who began practicing yoga while living in San Francisco many years ago.  She fell in love with the Bikram practice and it became a daily part of her life. Soon enough she quit her job, went to Teacher's Training and ended up back home in Fresno where she taught her first class at Blue Moon Yoga in 2010.  Before making Fresno her permanent home, she travelled around the world for 2 years and taught in France, New York City and other locations across California.  In July of 2013 she became the owner of Blue Moon, an exciting chapter in her yoga journey.  She is passionate about creating a space where all students feel welcome to pursue and achieve the amazing benefits of heated yoga.  She is dedicated to her husband, Mike, and their children, Andrew and Miller, who are the true loves of her life.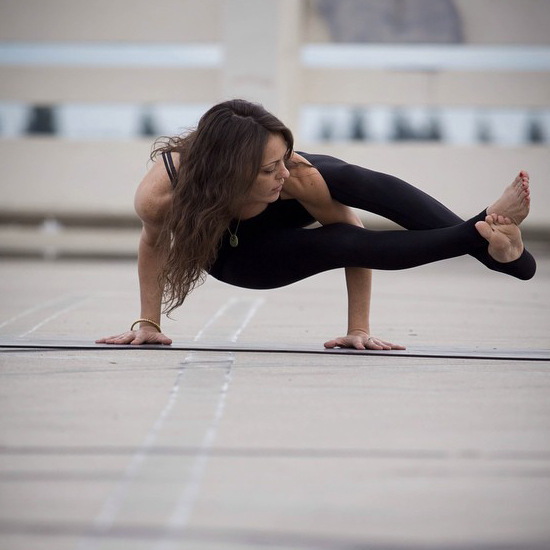 Taryn (Founder of Aloha Yoga; RYT 200, 2009) has been drawn to health and fitness as long as she can remember. Taryn received her yoga certification at a Northern California Ashram and her training also includes study with the Hot Yoga Doctor, Gabrielle Raiz, in Costa Rica, and 40 hour Vimana Fusion training. Taryn has been teaching Yoga for over 6 years and has experience teaching a variety of styles of yoga, including Bikram, Vinyasa, Yin and Restorative Yoga classes.  Taryn's classes offer a peaceful approach to a sweaty mind – body connection.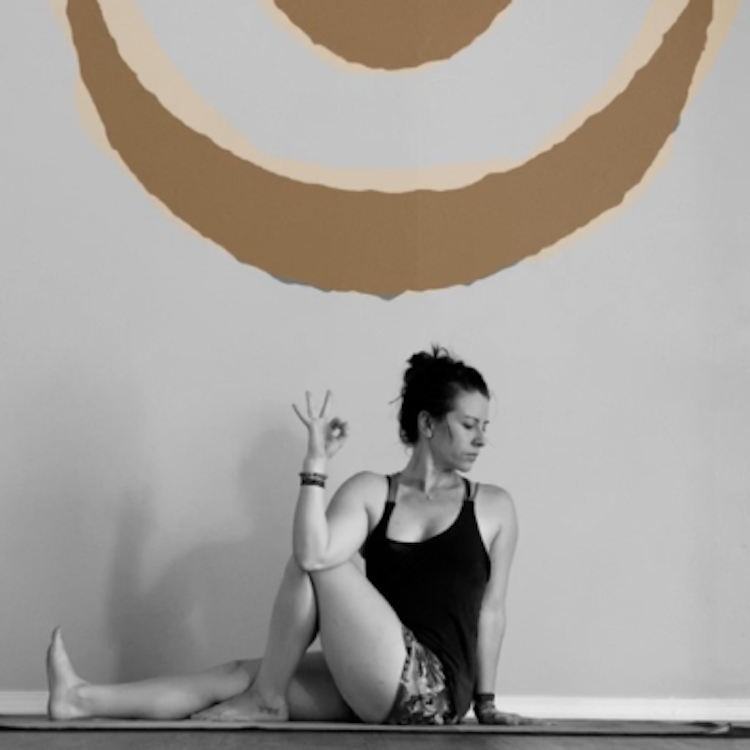 Ali first moved in Fresno in 2010 after finishing graduate school, Blue Moon Yoga was her first stop in a new town and it's been the second home she shares with a very special community of yogis ever since. Ali was first certified to teach children's yoga and after a year of teaching mini yogis, she traveled off the mat to Guatemala to become 200 hour certified in teaching Vinyasa Hatha flow to adults through the School Yoga Institute. Two years after that, she craved an even deeper understanding of all the different limbs of yoga with a focus on alignment and adjustments and her heart guided her straight to the yoga capital of the world, Rishikesh, India where she completed her 500 hour certification in Vinyasa Ashtanga flow and Hatha. Ali could not be happier sharing her passion in a city she loves with the entire Blue Moon Yoga family. When she's not at the studio, she's marketing for Bitwise Industries, eating, hiking or spending time with her adored kiddos and beloved dog.
My name is Corie.  I'm a mom to 4 amazing teenagers and a 1st grade teacher.  I began a consistent yoga practice in 2008.  After spending 8 years exploring and deepening my own practice I decided to attend Yoga Teacher Training with Mark Stephens during the summer of 2016.  Yoga is a journey that deepens my passion for others and for life…I take yoga where ever I go and love to share it with others.  My teaching focuses on awakening the true self through awareness, truthfulness, and movement of the Divine energy.  I am committed to offering my students not only the physical benefits of yoga, but also the ways it can transform your life off the mat.
When I am asked what yoga means to me my response is "Yoga is whatever you want it to be…Yoga is having passion, kindness, gratitude, and compassion for yourself and others.  Yoga is LOVE and to practice yoga helps you get better at all of those things. Don't practice yoga to get better at yoga; practice yoga to get better at living."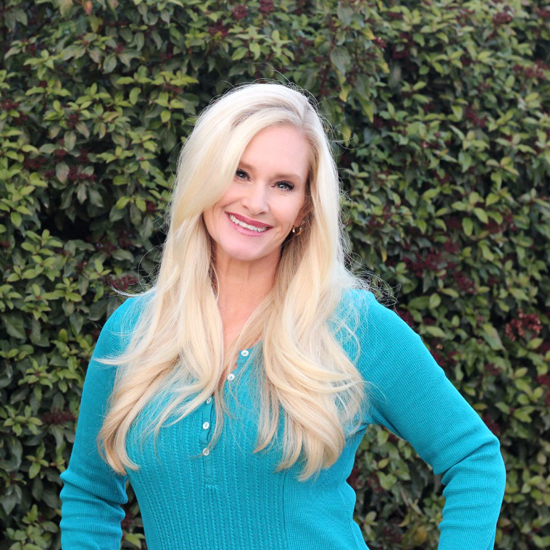 I have held a variety of teaching positions in the Clovis Unified School District and am looking forward to bringing those teaching skills to the Pilates classroom.  I have been married for 20 years to my husband, Mark, and we have two children, Joseph (18 years old) & Jaden (16 years old).   Blue Moon Yoga has been a staple in my life since September 2010 as a source of healing, rejuvenation, and peace.  When the opportunity to take the Inferno Hot Pilates training popped up, I just knew it was something I was interested in helping develop at the studio.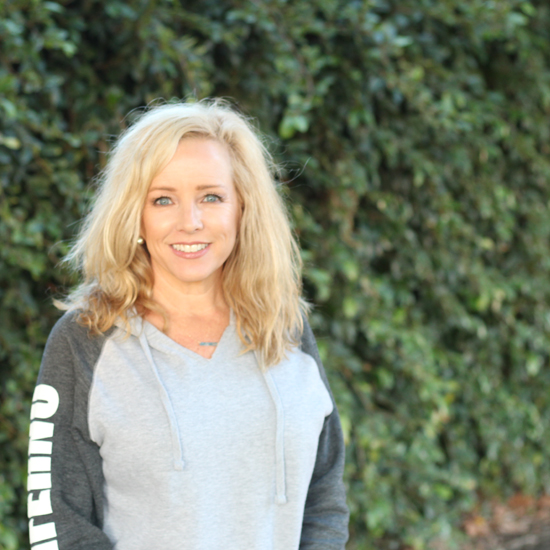 Hi! I'm Kathleen Spain. I have been practicing yoga at Blue Moon for over 7 years. Blue Moon is my home away from home. The studio provides a place of peace, community, and classes that push me to be stronger and more diligent in my yoga practice. I have been married for 24 years to my best friend, Matt. We have 3 children, Rachel – 20, Ryan – 18, and Dylan – 15.   Inferno Hot Pilates is a great addition to the class schedule. I am so excited for everyone to be inspired, to sweat, to work hard, and to feel great!!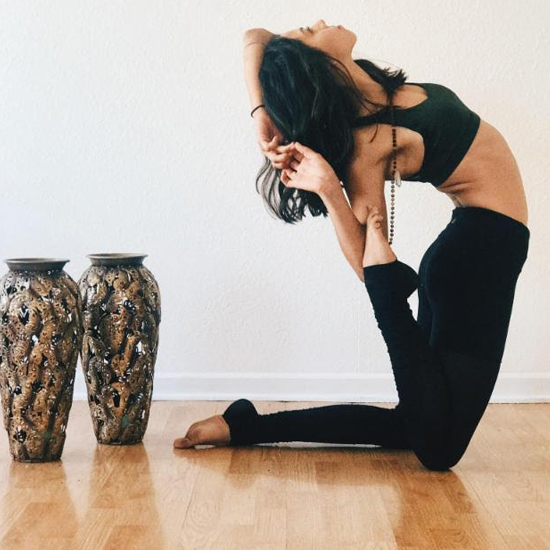 What's Namaste, I'm Darrion! I started practicing yoga during my senior year of High School after dealing with chronic back pain, although I've always been drawn to health, wellness and magic. My first time I stepped foot in a class I had no idea how to do "yoga" I struggled through my downward dogs and laughed through my happy baby, but despite this,  I found myself coming back time after time. When I was 19 I made the decision to deepen my practice and attend my first Yoga Teacher Training, which led me to Rishikesh India (where my heart still resides). I started teaching yoga about 6 months after returning and have fallen in love with sharing love! In addition to teaching yoga, I also work as a full time Veterinary Technician and dog mom, blogger and prefer spending time exploring somewhere with my feet grounded to the earth.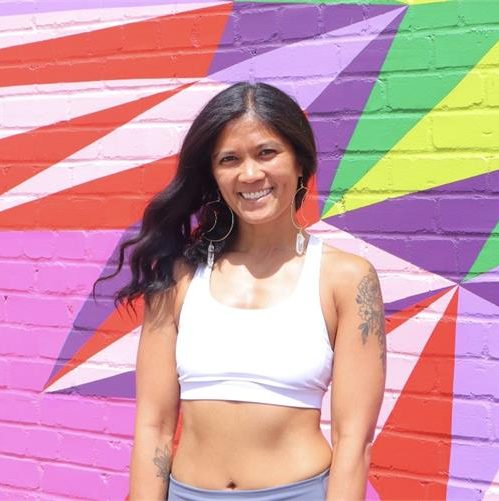 Christine's commitment to yoga began in 2010 during her days as a runner, and through the years her practice has been critical in helping her with stress relief and anxiety. It's because of her journey with this practice and love for wanting to help others, she wanted to become an instructor.  Whether you're taking one of her 26+2 or #infernohotpilates classes, you'll be treated to fun music during your experience.
Christine is a Southern California native who is now proud to call Fresno 'home'. After 12 years in television news, she has 'retired' to focus on her health and other things that make her happy.  When she isn't at the studio, you can find her spending time with her (fellow Blue Moon yogi) husband, Marquese, and their 2 furbabies.  She's also proud to be the Fresno Grizzlies' first ever female game-day emcee. What she loves most about teaching at Blue Moon is being a part of a stellar teaching staff and among a group of dedicated and inspiring yogis.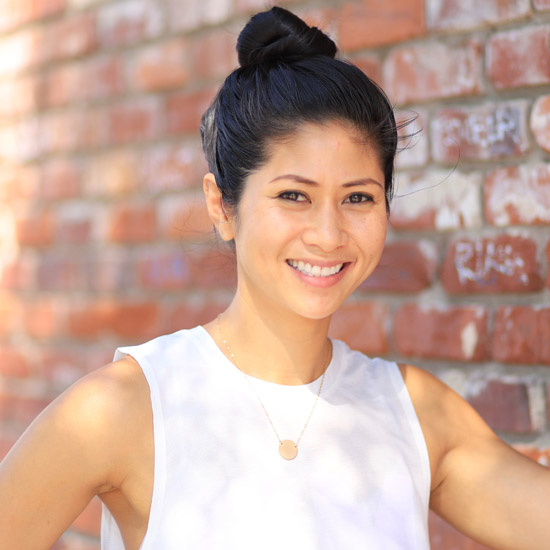 Gigi is a Bay Area native who moved to Fresno in 2015 after her husband's job relocated them back to his hometown. She has been a longtime fitness enthusiast, running in high school and college, and trying a variety of workouts including cycling, yoga, and pilates to keep her strong so she can keep up with her two young boys, Dawson and Maddox. Gigi found Blue Moon after the birth of her second son and never looked back! She was drawn to the people and staff that made her feel accepted and challenged her mentally and physically. This past April, after taking a few Inferno Hot Pilates classes at Blue Moon, she knew she wanted to be an instructor offering the same high-energy, sweat-driven, and lively music to clients at the studio. Gigi enjoys eating alone, yes you heard that right (if you're a parent, you understand), traveling, and easy conversations with friends at coffeeshops. She is known to be sarcastic so don't take her too seriously. SERIOUS…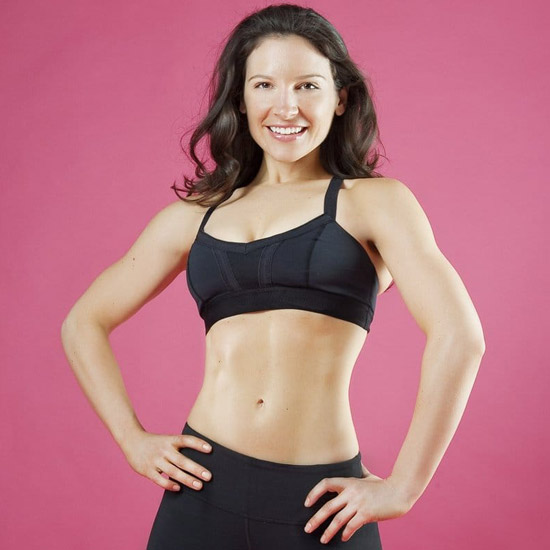 A native of San Francisco, Anna began her athletic career at 7, studying under master Chinese acrobatics instructor Mr. Lui as a member of the Pickle Family Circus troupe and performing as a contortionist, trapeze artist and acrobat. Anna expanded her studies at the San Francisco American Gymnastics Club where she mastered all four events in just two years. Anna then studied and performed Flamenco dance, first as a member of the Rosa Montoya Flamenco troupe and later in Spain, where the art was created. Back in the U.S. she trained in the Bikram Yoga Method and has taught yoga classes around the country since certified. In 2006 Anna began training under master and Olympic trainer Justin Chinn, focusing on weight, kettle bell and strength training techniques and shortly after decided to transform her corporate marketing career to her passion of health and fitness. She is now certified in 12 technical areas of training and is changing people lives.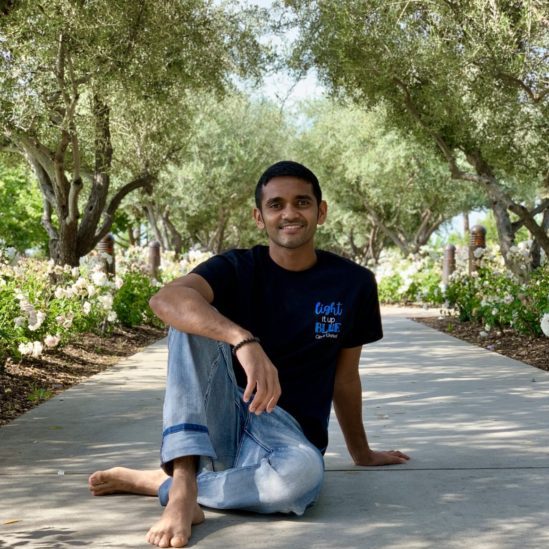 Hello everyone! Here's my yoga story (so far)in a nutshell. In 2013 life guided me to hot yoga, and what I thought was an amazing physical exercise quickly became a mental exercise as well. A few years into my practice I noticed my progression in both my physical body, and emotional well being. I feel what's most notable is the negative emotions I've been able to release through my practice. With these experiences I wanted to deepen my understanding of yoga. So December 2018 I had the chance to travel to Peru, and I took a 200hr YTT. Through this experience I've gained an even deeper appreciation and understanding of this practice. I'm super excited to share my knowledge, and continue to grow with all of you.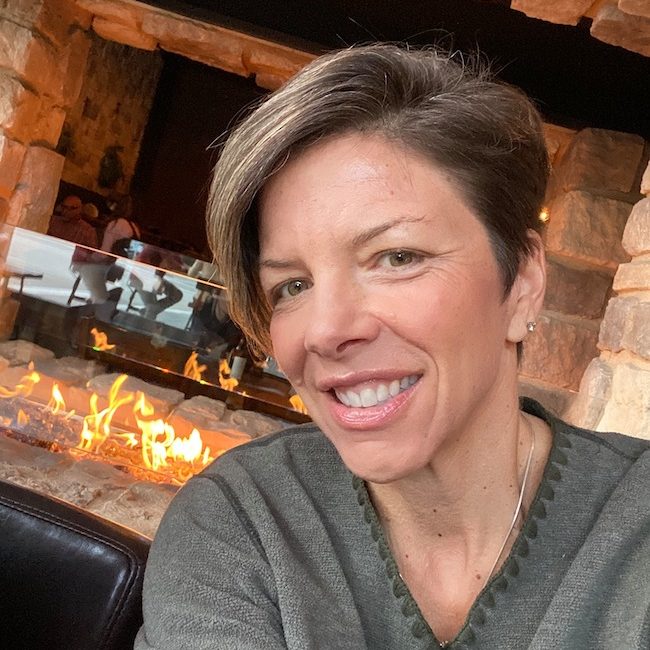 Health and fitness have always been an important part of my life. My yoga journey began at Blue Moon Yoga Fresno in 2014. I was suffering from an old running injury and my sister Marlene suggested I try hot yoga. She had been practicing for nearly a decade and was a huge advocate. I took my first class and never looked back. When Inferno Hot Pilates came to the studio, I tried it and was instantly addicted. When the Clovis studio opened, I knew I wanted to dive deeper into this hot practice and I knew I wanted to share it with others. In March of 2019 I completed Inferno Hot Pilates teacher training with Gabriella Walters, the creator of IHP. The changes that happen as a result of time spent on the mat permeate my life. I am honored and grateful to be teaching at BMY. I look forward to the opportunity to share my love for this practice with you on and off the mat. Namaste.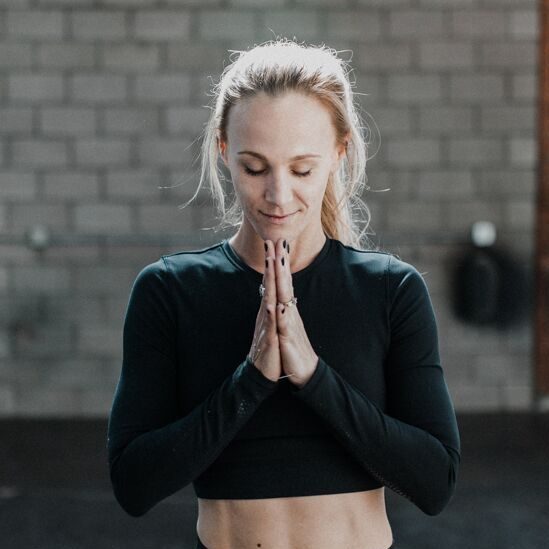 Hello! I'm Crystal, a wife, mom and yoga fanatic. You can usually find me upside down somewhere, sipping on coffee, riding bikes with my family or working in my garden.
I began my yoga journey in April of 2014 after a long battle with anxiety and depression. It was the first time in years I felt the weight on my heart lift and could take a deep breath. Yoga provided me a glimpse of the inner peace I'd been yearning for. I knew my life was forever changed.
I soon went on to receive my 200 hour certification from Yoga Tree in San Francisco and have been consistently teaching for over 4 years. I truly believe my purpose in this life is to share the therapeutic practices of yoga, meditation and self love with as many humans as possible. My hope is that the tools they learn on their mats will positively impact their day to day life.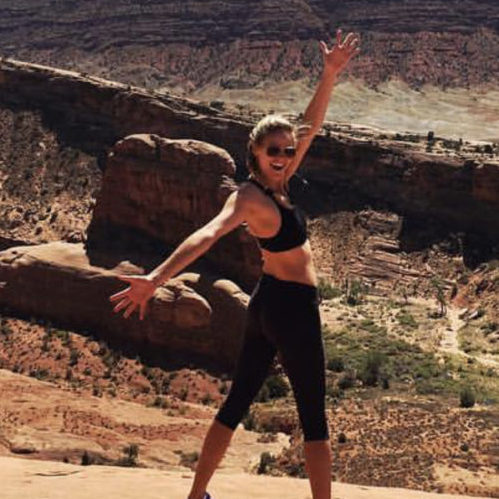 Kayla's journey into yoga began four years ago in San Diego, CA. Although she has always enjoyed practicing, it wasn't until she began her training in Yoga Sculpt that she realized her love for teaching fellow yoga students. After returning home to Fresno, she continues to pursue a career in medicine, and looks forward to embracing the community surrounding Blue Moon. In her classes you will experience a physically challenging workout that will inspire personal growth on and off your mat!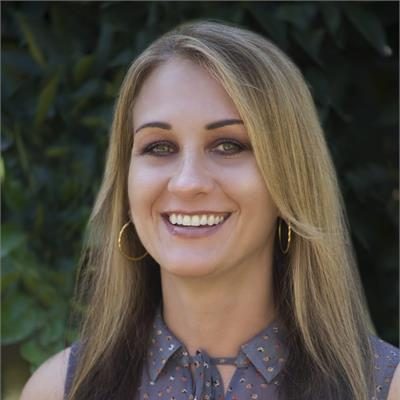 Molly fell in love with yoga in 2010 when she tried her first Bikram class in Pacifica, CA. From that day her Yoga practice became an integral part of her life. Moving back to Fresno, Blue Moon was the perfect place to call home. Consistently practicing for many years physically and mentally, living the Yogi lifestyle. In 2020, Molly complete the RYT 200-hour certification for Hot Vinyasa, from our very own Blue Moon Studio! Teaching has presented itself as a way to serve the community and to share the practice that has greatly impacted every aspect of her life. Molly hopes to grow in her Yoga Practice and to share with others the love and support she has always received from the Yoga Community.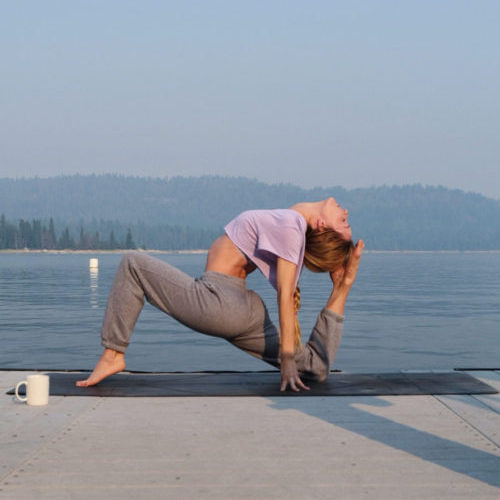 Chelsea was born and raised in the Central Valley. She first found hot yoga in her early college years when looking for something to complement her life of running, equestrian polo, and weight lifting. It wasn't until she developed a consistent yoga practice years later after returning home to Fresno that she realized how profoundly impactful this practice was for her. At this point, she knew teaching yoga would eventually become apart of her future. When the opportunity to go through a teacher training program popped up at her home studio, she knew this was her time to start her teaching journey. Today, Chelsea enjoys weight lifting, running, exploring outdoors, and of course, lots of yoga! She likes to incorporate her passion for strength training into her yoga flows while maintaining a therapeutic experience.
Samantha's yoga adventure started in 2013, she took her first class and was hooked! Strength, balance, flexibility, breathe, community, presence and so much more, all came together in one beautiful practice. She completed her first Yoga Sculpt teacher training in 2014, followed by two more, 200 hour ( RYS, certified by Yoga Alliance) yoga teacher trainings, Power Yoga, as well as, Hot Power Fusion. When you take class with Samantha, she hopes to inspire students to reach within themselves and find fun in their practice! But also to hold a space where people can come to feel grounded, safe, explore their bodies and push themselves outside their comfort zones to reach new heights in their bodies and minds. The thing Samantha loves about yoga, is there is always something to learn, you can always find room for growth, you can always use the positive energy that comes with your yoga practice.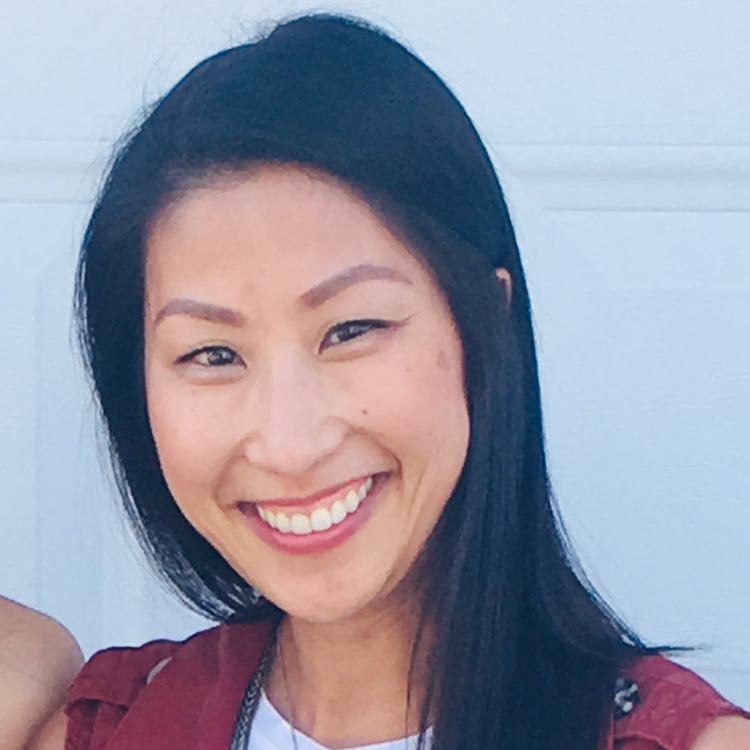 Diana is highly energetic and always encouraging people to give it all they've got. She will work you and keep you smiling. She links movement to music – singing along and having fun is always encouraged in her classes. When she's not in the hot room you can find her teaching/taking a spin class, hanging out with her twin boys and husband. After an eight year battle ulcerative colitis; she had a life giving operation in 2019. She now has a new lease on life and you will hear her refer to her ileostomy as "Perky Princess"; together they are looking forward to shedding a different light on life with an ostomy and being a voice and an advocate for an invisible and crappy (pun intended) disease.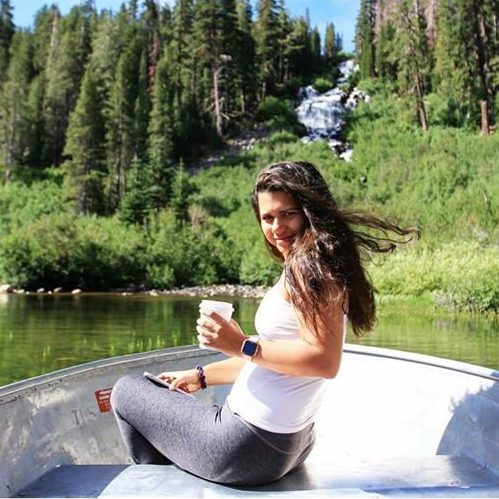 Hi! I'm Makenna. My yoga journey started by a mere suggestion as a way to cope with my anxiety 6 years ago and I havent stopped practicing since. It has helped me so much both mentally and physically and it truly fulfills me to be able share my knowledge and see people receive the same benefits. After completing my prerequisites for the RN program I decided to accomplish my long time goal and completed my 200HR Teaching Training in Oregon. In addition to yoga, I have a true passion for propagating plants, hiking and cooking vegetarian dishes.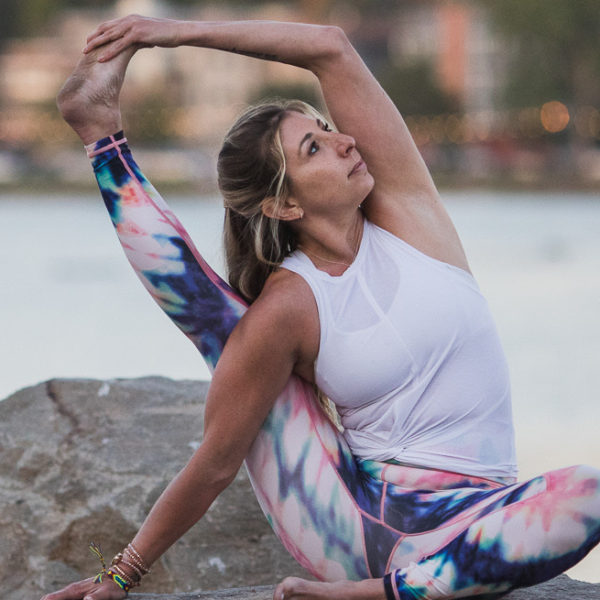 After 500 hours of training and practicing yoga for over a decade, Jenna has enjoyed watching the meaning of yoga change and evolve for her personally. Being as present as possible and held in loving kindness for whatever comes up on the mat is most important. With Jenna's classes, expect her to show up authentically as she hopes you will do the same. After all, in the words of Ram Dass, "We're all just walking each other home."
Photo by: Andrew Bird Photography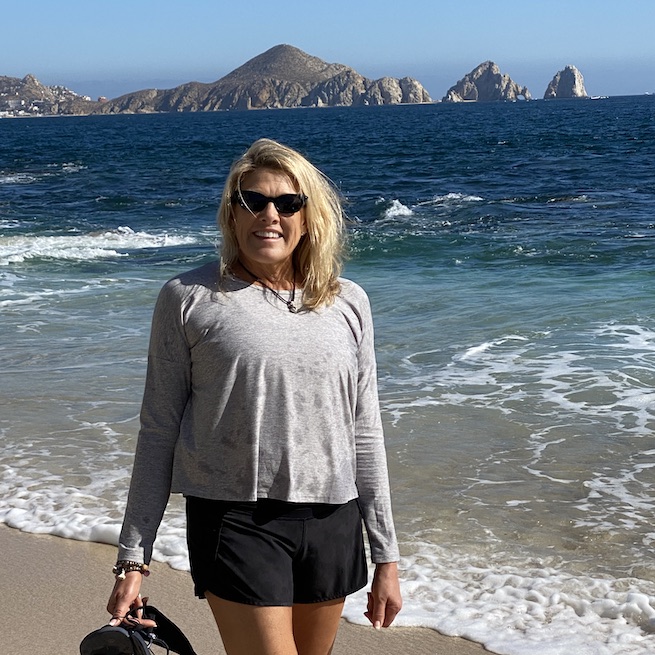 I have been married to my best friend for 34 years and have two amazing sons! I was born in California and have also lived in Dallas and Las Vegas.
I have been practicing yoga regularly for about 21 years! After the very first class I was hooked! I have practiced Hatha (Bikram style), Vinyasa flow, Yin, and others, all across the United States as I traveled with my husband for his work. My favorite place to practice has always been Blue Moon Yoga Studios. When Britney and Blue Moon offered a teacher training last year I knew it was finally the right time for me!
So excited to be a part of the amazing Blue Moon Team and sharing and growing along with the Blue Moon community. I love to spend time at the lake, or in my garden, also reading and cooking, when I am not practicing yoga.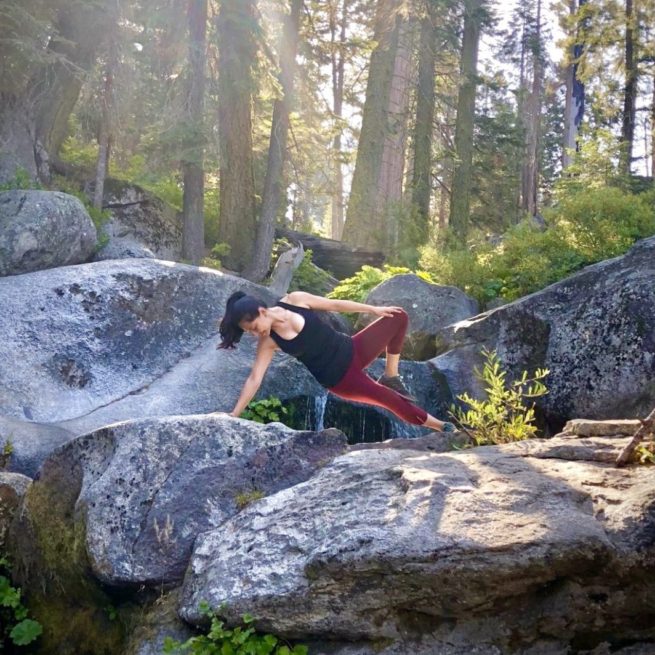 My name is Maria "Huggybear" Mendoza. I was first introduced to yoga in 2016 and absolutely fell in love with the practice. The fluid movement in yoga, connected with the breath, allowed for calmness and focus that was so different from anything else I had experienced in a fitness class. I found that it exercised my body, my mind, and my soul all at once. As I continued to deepen my practice, I knew that I would one day share this very special practice with others. So, in 2020, I completed the RYT 200-Hour Certification for Hot Vinyasa at Blue Moon Yoga!
One of my biggest passions in life besides yoga is exploring nature; it is like breathing to me! If I'm nowhere to be found, you will find me in nature (hugging trees, climbing rocks, playing in the water, etc). In addition, I love spending time with my family and friends.
My hope for each student is to provide stillness, healing, and relaxation that will nurture each body.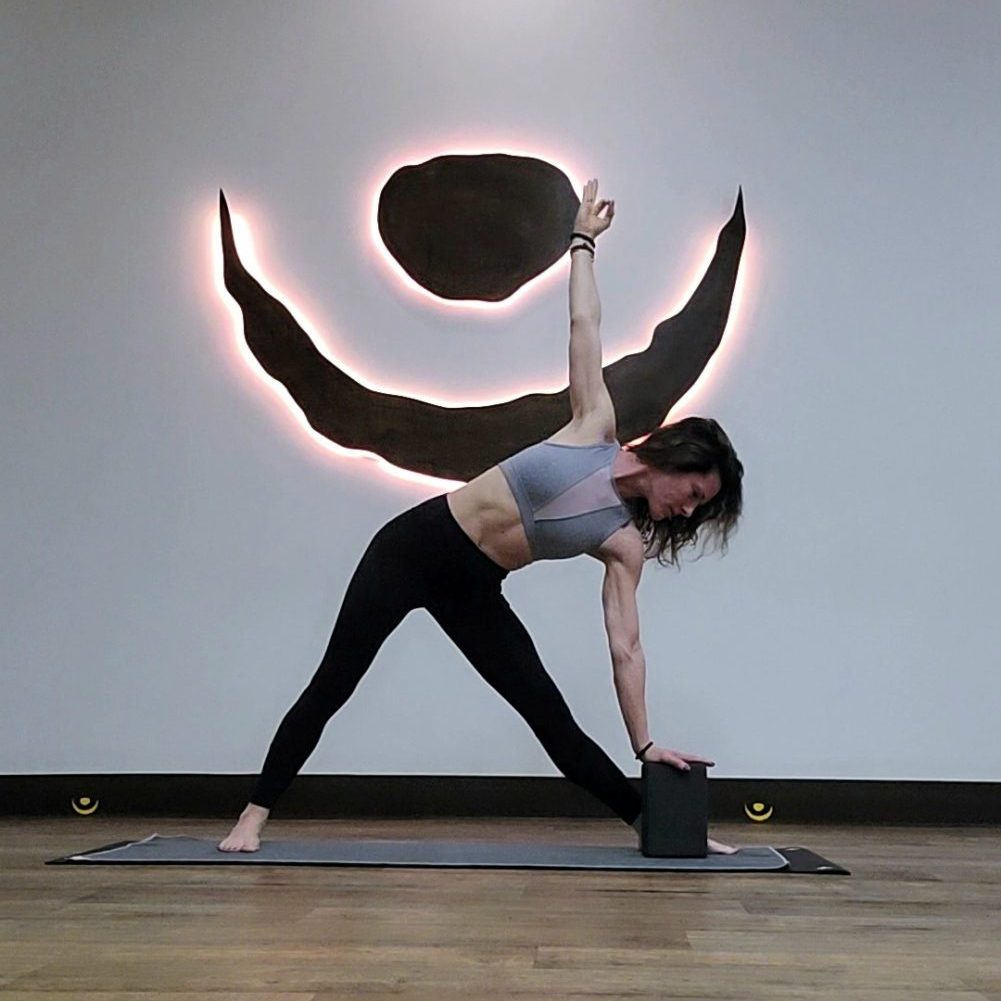 In 2014, Lola moved to Fresno from her home state, Florida. She had always led an active lifestyle and knew she was coming to a point where she needed something a little gentler than the high impact workouts she'd been doing for years. A sweaty yoga workout seemed like something worth a try. Feeling very alone and out of place in a new state, it wasn't long before Lola found a far greater understanding of what yoga is. Every class felt like a new beginning and within months, yoga was no longer just a sweaty workout, it was transforming into a way of life. Lola started to realize that she'd always been on this path…even when she didn't understand the term "yoga". Her passion for yoga became deep and her desire to spread the gift that she'd been given was great. In May, 2018, Lola completed her YTT200 but wasn't ready for the training to end. In May, 2019 she completed her YTT300. Currently, Lola's passion for spreading the wisdom and love of yoga continues strong. Lola understands that yoga is a lifelong growth process and she is always learning from students, seeking new knowledge and deeper understanding through other teachers, and striving to keep her personal practice, as well as her classes, engaging and always moving forward.
Hi! My name's Macy, born & raised in Fresno, and now a freshly graduated college student (Go dogs!). I've always been an active person- from playing soccer for almost 10 years to daily gym sessions, I eventually came across Blue Moon Yoga. That was around 6 years ago & I've been hooked ever since. After recently discovering my passion for teaching and being able to combine it with something I've been passionate about was a dream come true for me in the form of a job. I have experience teaching reformer pilates & was interested in learning how to teach I.H.P because I LOVED the low impact-high intensity concept as a workout! The best part about teaching is getting to interact with all the yogis & remind them how strong they really are!
Terri Shulman holds a BS in Exercise and Sport Science, specializing in Exercise Physiology and Human Performance from Penn State University. Her passion is Yoga! Which includes Power Vinyasa, Therapeutic Yoga, Alignment Yoga, Yin, Restorative, and Meditation. Terri is an E-RYT 500 and has over 25 years of group teaching experience. Her knowledge of human performance, anatomy, and therapeutic sequencing allows her to guide her students through a moving meditation ultimately leaving them feeling empowered, calm, strong and centered.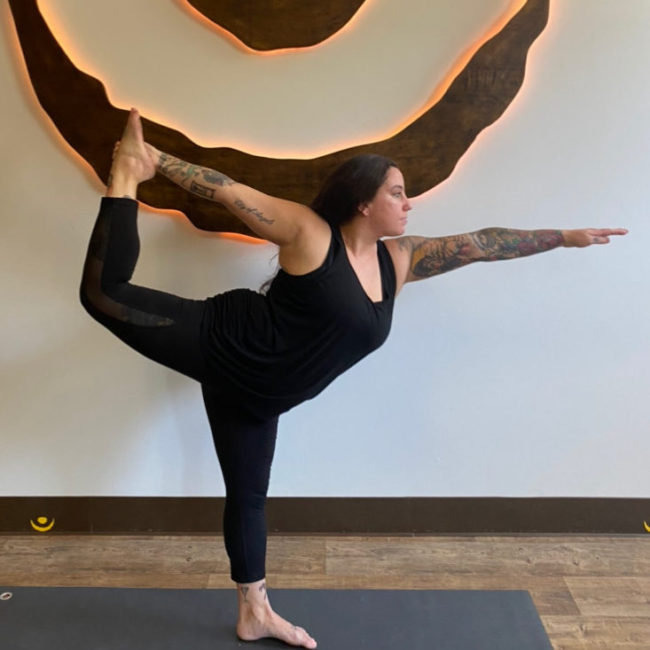 HI, My name is Sara!!! I grew up in Santa Clarita, CA but I have lived all over the country from Colorado, to New York City. I worked in the music industry for about 10 years touring all over North America. Working with artists like Cyndi Lauper, Alt-J, and many more. I worked a corporate job for a couple years in Nashville and realized I needed more in life. I came to Fresno where I have extended family and went back to school to become a nurse one day! I started working in the juice bar part time and totally fell in Love with Blue Moon and yoga! That part-time job turned into my whole world and I am so grateful for the opportunities I have had here. My favorite class is Hatha and I knew after just a few classes that I wanted to teach. In March of 2021 I completed teacher training. I am so excited to bring my energy and love for yoga to the studio.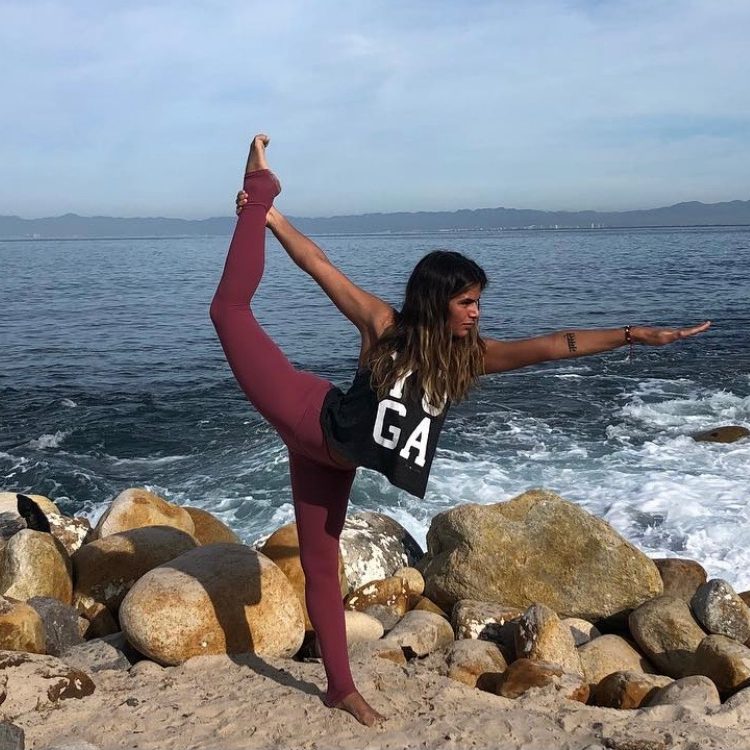 Maddie received her yoga certification for the 26 & 2 series in Santa Barbara after completing her training summer of 2017. She is ready to inspire everyone to love themselves, and take care of their mind, body and overall health. For as long as she can remember she's always loved health and fitness. After taking her first Bikram class at age 15 there was something about the practice that always kept her coming back to the studio. She says that the way you feel after a class is always worth it. "This sequence works the whole entire body from the inside out and to me that is just amazing." Through sharing this practice Madison hopes to inspire people to take care of their body, mind, spirit, and health.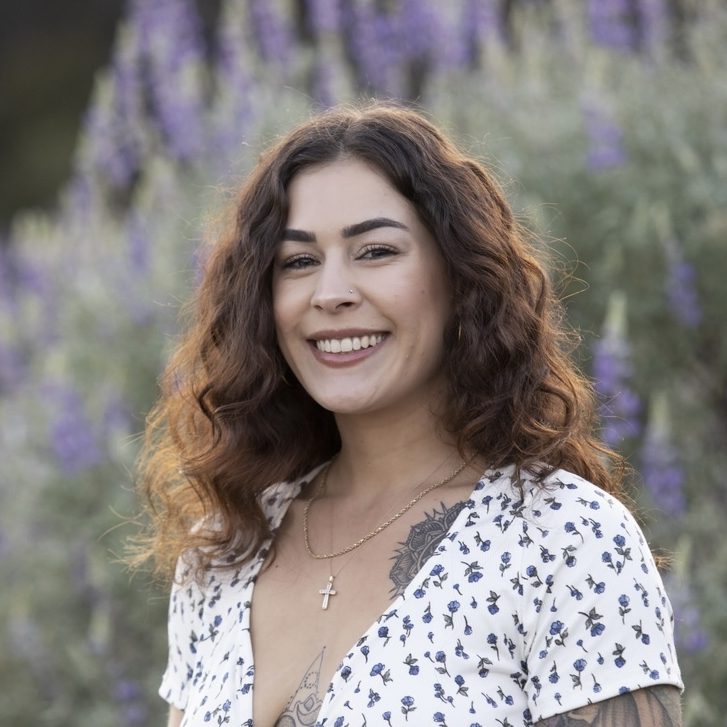 Hi everyone, my name is Sierra. I'm exited to join you all on the mat. I've taught yoga since 2018. My knowledge as a teacher is always expanding. Fun fact, I started my hot yoga practice in 2016 at the Blue Moon Yoga Studio in Fresno. I specialize in teaching mindful movement practices through yoga and fitness. I completed my 200 hour RYT training in 2018 in Uvita, Costa Rica with @authentic_movements. I'm also twice certified with @butiyoga. Off of the yoga mat I like to get out into nature, hike, lifts weights/workout, and hang out with loved ones. I believe yoga and fitness can help increase mindfulness that extends off of the mat. I teach a variety of yoga including vinyasa, yin, restorative, power, and buti yoga.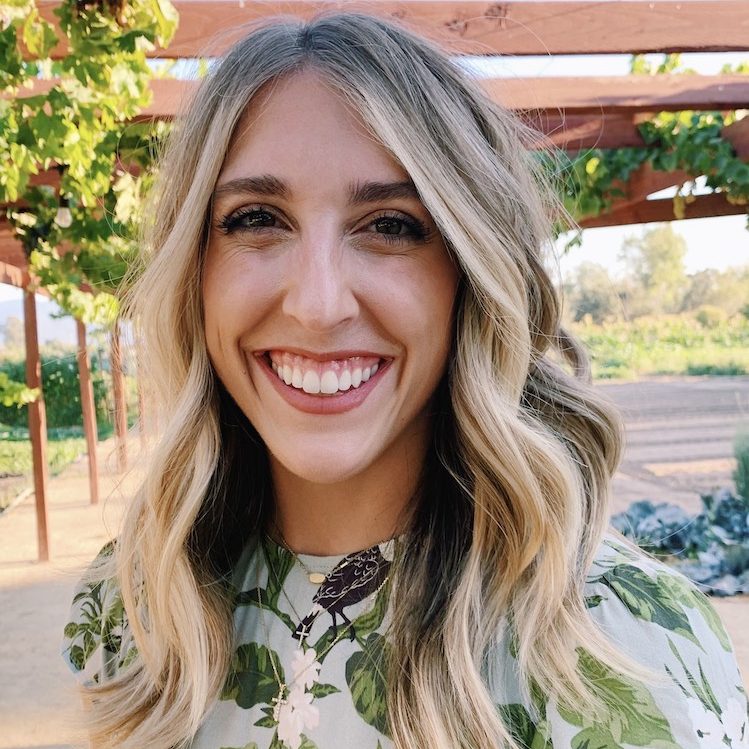 Hi! I'm Becca. I love having fun just as much as I love working hard, and I love how fitness offers the opportunity to enjoy the tension of both. While I have always been active, pilates offers something unique. I truly believe it is a way to train the mind, body, and spirit to meet life with grace, confidence, and laughter! Meeting life's challenges can sometimes feel like an uphill grind, and while reaching the top is cause for celebration, having fun while learning about ourselves and loving others along the way is key to the good life. This is practiced in the studio on the mat, pushing for every rep before time runs out and encouraging others to do the same. I hold this mindset close while doing other things I love, whether it's my 8 to 5, on the ski slopes, trekking on a hike, trying new food, or traveling someplace new!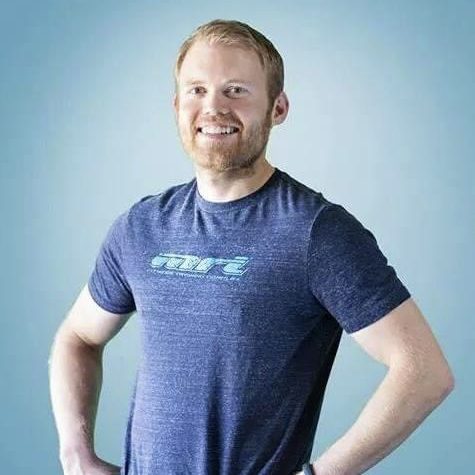 Since 2003 I have had a passion for fitness and overall health. I graduated from the University of Reno Nevada in 2009 with a Bachelor's degree in Health Ecology. While going to college I boxed and also competed in long distance running. In 2013 I became a Certified Personal Trainer through the National Council of Certified Personal Training. I began training clients to meet their personal fitness goals and instructed Bootcamp classes. In 2014 I began taking Crossfit and in 2016 I started competing in local competitions. In 2018 I started experiencing many pains in my joints and that's when I found Bikram Yoga and Inferno Hot Pilates. I fell in love with Inferno Hot Pilates and after a year I took the Level 1 Certification course and began teaching. I love that Inferno Hot Pilates gives such an amazing workout with little to no impact on the joints. I want to make people feel stronger physically and mentally. My goal is to provide an experience for people that goes well beyond a physical workout. The feeling of accomplishment, strength, clarity, and relaxation are all part of this practice. The strategy that goes into each class agenda is meant for people of all fitness levels. I understand that we all come from different walks of life so I make sure to include modifications for many of the movements throughout class. I want everyone to get the full experience and enjoy the benefits of this incredible practice!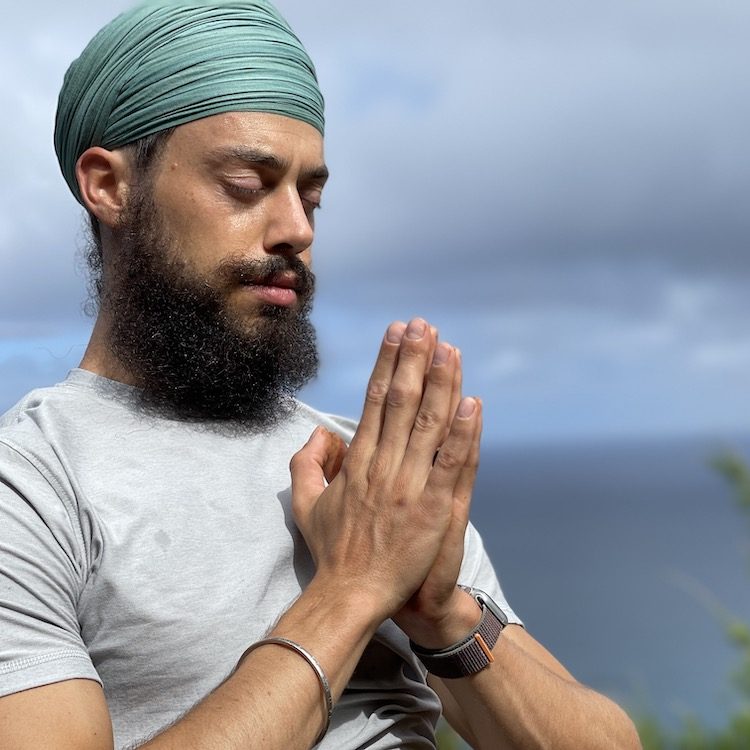 Har Dev Singh Khalsa is an international Kundalini yoga teacher, expert yogi and meditator, and yogic counselor. Har Dev specializes in activating profound ancient respiratory breath control techniques, sequenced postures, and meditative techniques of Kundalini Yoga all for the purpose of what he communicates to, "live selflessly". He has spent the last 16 years teaching, practicing, educating, and openly spreading the profound benefits of breath control, postures, and meditation to heal, uplift, connect and naturally re-vitalize humanity. By day, he is a business owner and licensed California mortgage advisor based in Fresno, California a senior Mindful Mortgage Advisor of the Mindful Lending Team.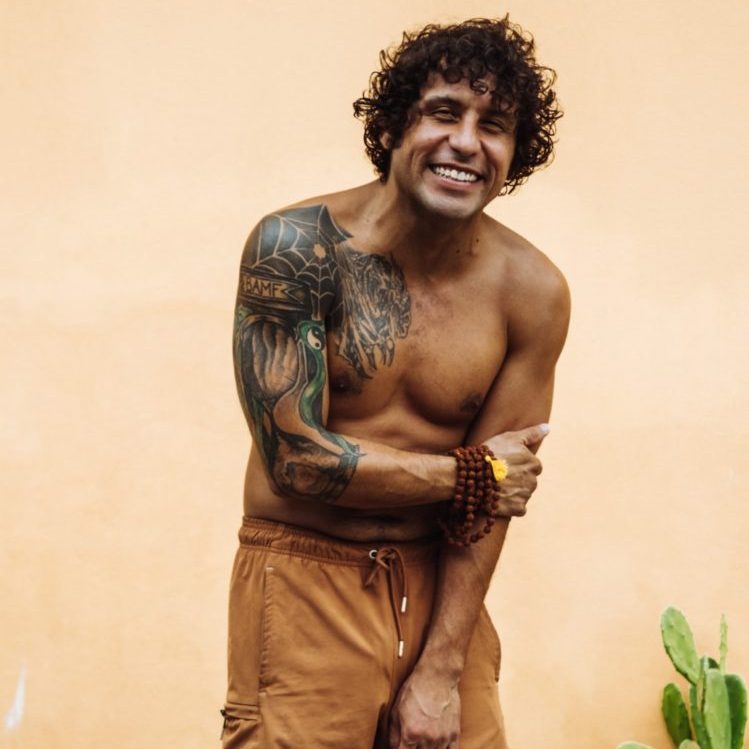 Mind, Body, and Spirit. These words and practices have been instilled in me since my father first taught me martial arts as a child. While attending Fresno State University, I found yoga (or should I say, yoga found me). Starting off at Gb3 I quickly wanted more, and then I found Blue Moon. Now I have been practicing yoga for 15 years, and at Blue Moon for over 10. After completing my 200 hr YTT in 2021 in Nicaragua I am excited to share my love of yoga with you. Yoga has taught me how to be more mindful, patient, compassionate, confident, and less reactive. I have no doubt that I was put here on this earth to serve others. Allow me to serve you through this practice that has changed me mentally, physically, and spiritually. It is my honor to share this space with you.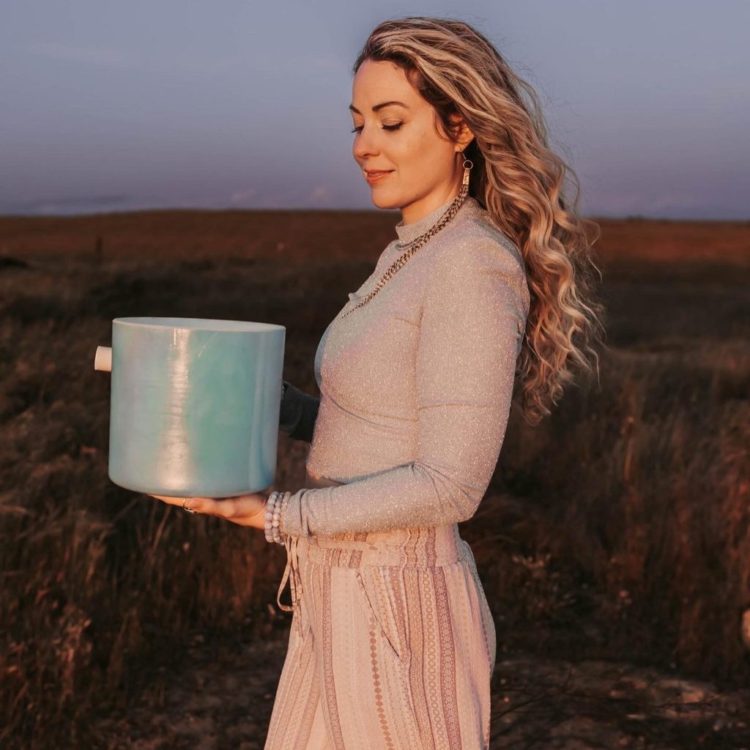 My career in the beauty industry, as a professional make-up artist in Los Angeles and NYC, initiated my passion for the wellness industry. In an industry of constant comparisons, social conditioning & conformity, I was inspired to create beauty and healing experiences that would help 'reclaim our beauty within'; a way to embrace our individuality and find alignment with our authentic selves. This led me to study; Reiki, Kundalini Yoga, Sound Healing, Crystal Healing, and intention setting practices to develop transformation tools & experiences for EVERY-BODY – and help reclaim beauty and heal, from the inside out.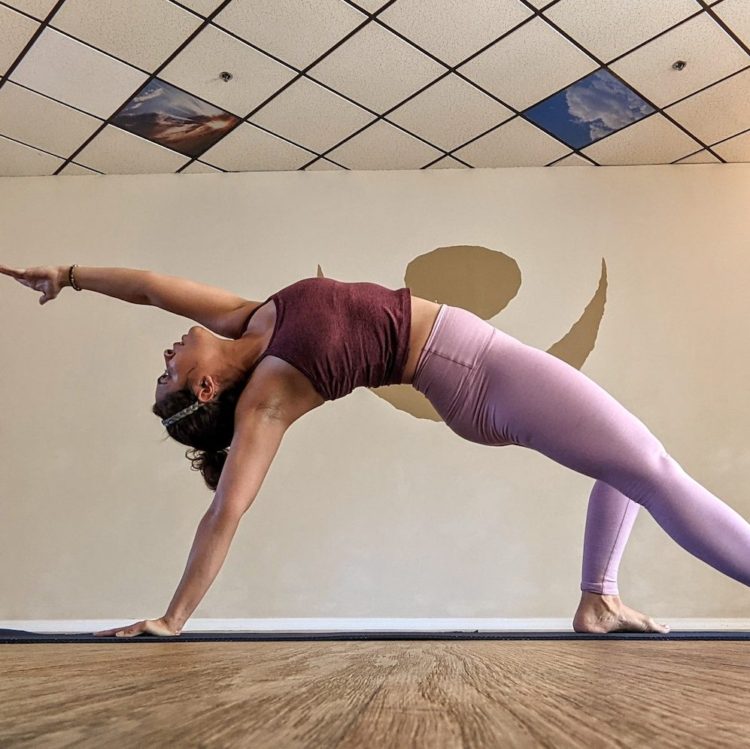 My passion for yoga began when I moved to San Francisco in 2012. I was living in a big bright city with so much uncertainty and felt lonely most of the time. I fell in love then fell back out, and I didn't know what to do with myself. Soon, my yoga mat became my refuge, and I grew stronger as my asana practice became more consistent. The yoga community became and still is my grounding pillar of peace. I welcome all yogis to come to class just as they are (flexibility and cute tights not necessary). My hope is to share the power of a consistent practice and community. This past December, I completed my 200 RYT certification for Hot Vinyasa at The Space Yoga Studio with Kristin McQuaide and Peter Sterios. I'm currently becoming Trauma Informed and working towards my 300 RYT through Yoga Garden SF.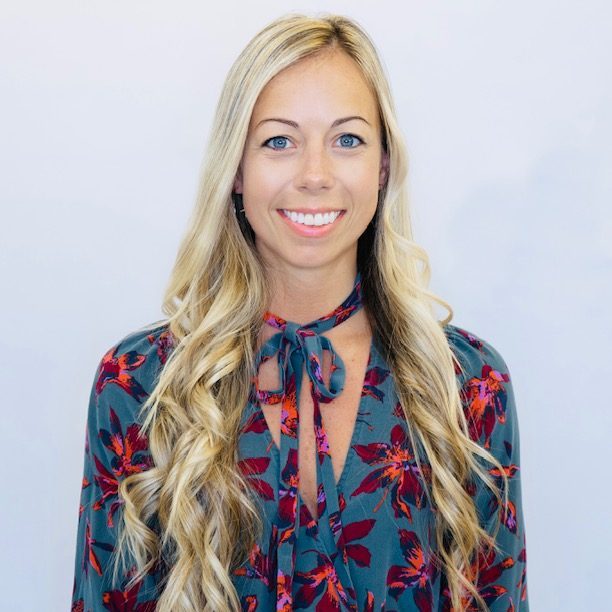 Hello! I'm Liz and my passion for teaching group fitness really started with the love of dance, music, and energy when movement harmonizes with rhythm. I am highly energetic and encourage people to work hard while having fun along the way! Four years ago I moved to the central valley from San Francisco. While living in the bay area I was a group fitness instructor at Equinox for four years teaching HIIT, strength training, kickboxing, and TRX + working full-time as an Interior Designer. The combination of my fitness journey + pilates certification/ experience in Clovis is guaranteed to provide a cross-training type of challenge to Blue Moon Yoga studios. I look forward to moving together with this wonderful community!