We regularly host workshops and events to better ourselves and our community. Please join us for our next one; we'd love to see you there!
Members receive discounts on all workshops.
Saturday, August 7th |  2:00p – 4:00p
with Makenna Goss + Sam Norcio at the Clovis Studio
This workshop is perfect for beginning and advanced yogi's looking to set strong foundations for their practice. In our two hours together we'll break down common postures and classical warm ups you'll see in almost every yoga session at our studios. You'll learn about breath and how it flows with movement. Teachers will be able to spend more time helping you adjust into your poses, so you feel comfortable and understand how your body uniquely works into it. We'll take time to learn, then we'll flow as we all take class together and finally enjoy a juicy savasana at the end.
Bring: Yoga mat, towel, water
Cost:
Non-members: $30
Members: $25  (please log in to your account and select the Member Rate Price Option, or visit or call the front desk to receive the discounted purchase price)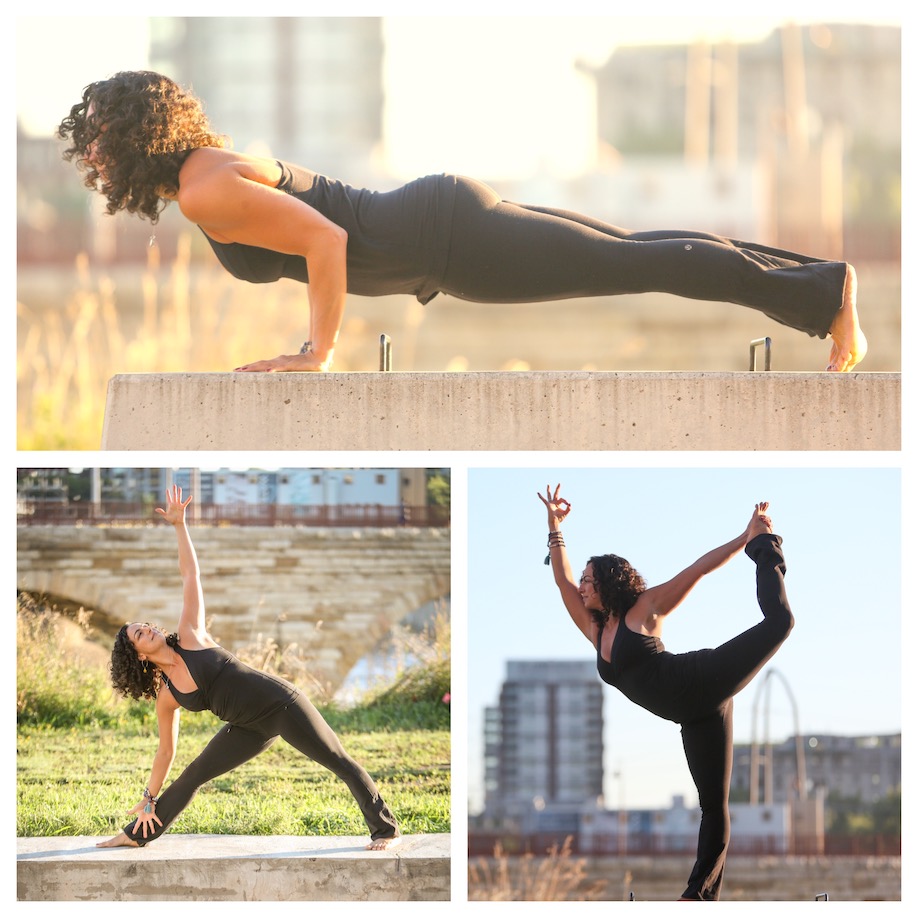 Saturday, August 21st |  2:00p – 4:00p
with Pegah Kadkhodaian at the Clovis Studio
Whether you are a new yogi or a seasoned practitioner, we could all use some refinement of alignment in our yoga postures. Proper alignment not only ensures that you prevent injury and have a longevity in your practice, but it actually allows you to get the most out of your time on the mat. Each posture is designed to unlock specific energies in the body so having proper alignment is absolutely crucial.
We will spend two hours going over the most common misalignments that can lead to injury as well as how to level up the most foundational postures in a Vinyasa or Hatha practice.
This workshop is open everyone whether you are a Blue Moon yogi, teacher, or new to the community, we would love to have you join us!
Bring: Yoga mat, towel, water
Cost:
Non-members: $30
Members: $25  (please log in to your account and select the Member Rate Price Option, or visit or call the front desk to receive the discounted purchase price)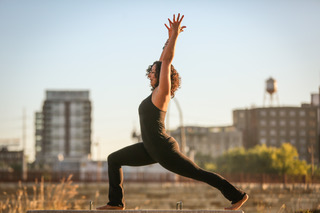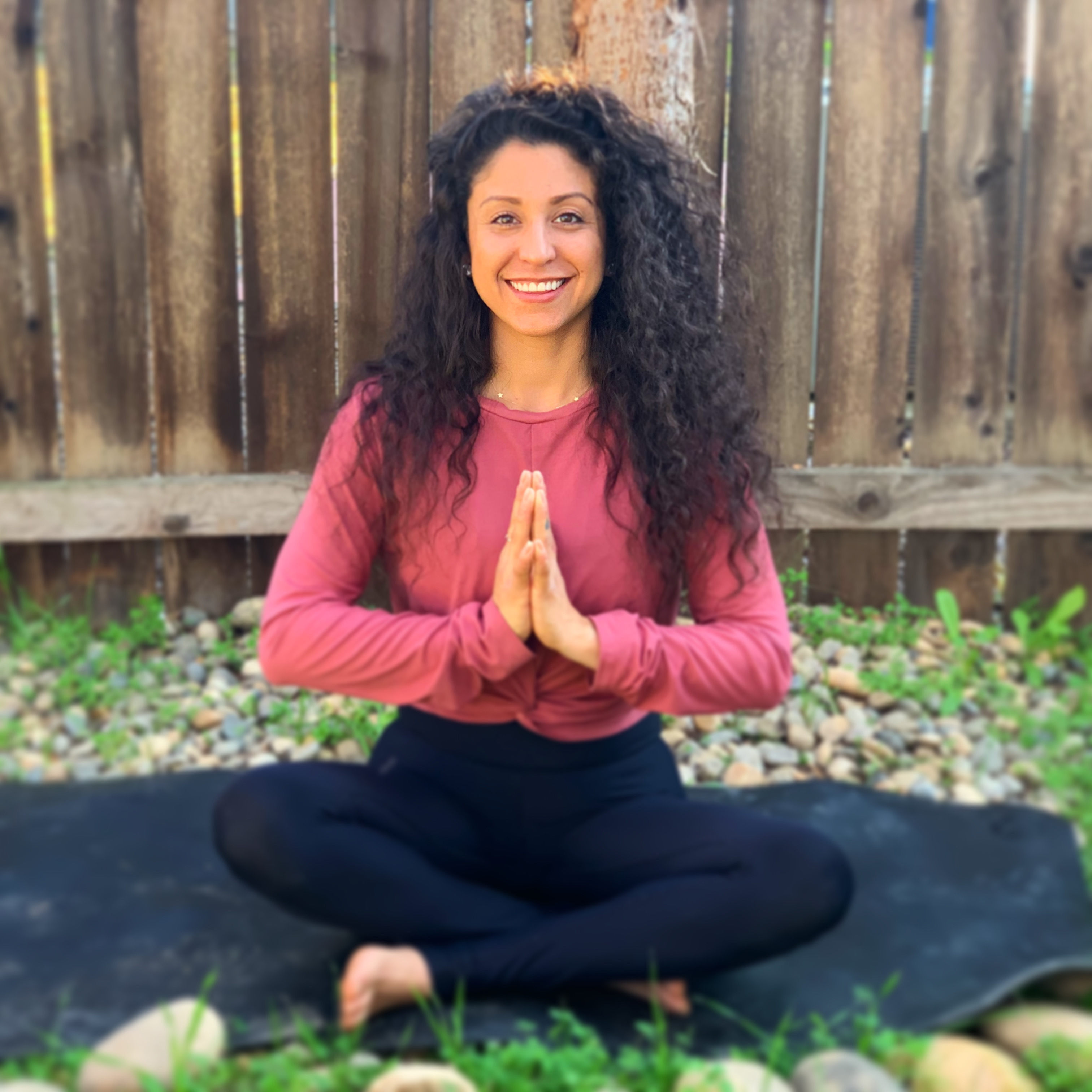 ELEVATE Yoga 8-Week Course
September 8, 2021 – October 31, 2021
Wednesdays from 7:00p – 8:30p at the Fresno Studio
Sundays from 12:30p – 2:30p at the Clovis Studio
with Pegah Kadkhodaian + Sam Norcio
Whether you are brand new to your practice, a seasoned yogi, or even a teacher, this program will elevate your practice and your teaching to a new level.  Over the course of 8 weeks we will delve into four major components of the yoga practice to deepen not only your practice, but your path as a yogi and as a teacher.
We will delve deep into:
Alignment of blueprint postures
Arm balances and inversions
Flow
Breath
Yoga as a moving meditation
The 8 Limb Path
The Chakra system
Each week on Wednesdays we will meet for 90 minutes to cover content and to have in depth discussion about that topic for that week. On Sundays we will have an asana practice around the focus for the week followed by Q and A, and further discussion.  Each session will be recorded and available to students in the event of an absence.
This program is for anyone who is ready to level up their practice or for teachers who are wanting to go deeper and take this for CEU's for Yoga Alliance standing.
Bring:
Yoga mat and towel
water
notebook and pen
course binder (provided at first session)
Registration Fee:
Early Bird Pricing Through August 18th: $888
Regular Pricing After August 18th: $997
About Pegah:
Renowned speaker, international trainer, and resilience expert Pegah Kadkhodaian
believes whole-heartedly in the transformative nature of resilience. Over the past
20+ years, she's cultivated a holistic approach to coaching that offers clients the
opportunity to engage intellectually, spiritually, and physically in their evolution,
blending cutting-edge techniques and complimentary philosophies to inspire a
completely new way of being in the world. By guiding clients toward their inherent
gifts and inner wisdom, Pegah unlocks the profoundly resilient nature written deep
within us all.
Pegah's own mastery of resilience began with the powerful women who raised her:
a mother who left revolution-torn Iran when Pegah was just three to begin a new
life with two small children, and an aunt who endured political imprisonment and
unspeakable loss. Witnessing the strength of these women gifted Pegah with
extraordinary examples of our ability to nurture thriving out of hardship. Her
fascination with the human experience led to an early career in the arts, and she
spent 15 years singing, acting, and dancing across stages in New York City, Chicago,
Minneapolis and California. When she made the decision to transition to the world
of personal, professional, and spiritual development, Pegah continued to explore the
multi-dimensional power of our thoughts as a Master Practitioner and Certified
Trainer of Neurolinguistic Programming, Hypnotherapy, and Mental and Emotional
Release Therapy, with additional certifications in Theta Healing, and Huna as well as
being an accredited member of the International Enneagram Association and a
certified Enneagram practitioner. Combined with her history as an ERYT 500 yoga
teacher and her work as a board-certified Integrative Nutrition Coach, her rich
curiosity and diverse experience gives clients a truly embodied, fully empowered,
and uniquely holistic opportunity to ignite their own resilience and transform their
lives.
Whether engaged in individual coaching, teaching at corporate events or
universities, leading wellness retreats, or hosting the brand-new Radical Resilience:
The Podcast, Pegah's refreshing honesty and gritty, no-nonsense style captivate
audiences around the world. Her expertise and enthusiasm allow us to rest in her
confidence and rise to her challenge: if we are willing to do the work of looking
deeply, of living with integrity, of learning to listen intently to our own resilient
voice, we hold within us a profound and unshakeable power. It is Pegah
Kadkhodaian's joy to help us find that power of radical resilience, to harness and
hone it, and to learn how to call it our own.
About Sam:
Samantha's yoga adventure started in 2013, she took her first class and was hooked! Strength, balance, flexibility, breathe, community, presence and so much more, all came together in one beautiful practice. She completed her first Yoga Sculpt teacher training in 2014, followed by two more, 200 hour ( RYS, certified by Yoga Alliance) yoga teacher trainings, Power Yoga, as well as, Hot Power Fusion. When you take class with Samantha, she hopes to inspire students to reach within themselves and find fun in their practice! But also to hold a space where people can come to feel grounded, safe, explore their bodies and push themselves outside their comfort zones to reach new heights in their bodies and minds. The thing Samantha loves about yoga, is there is always something to learn, you can always find room for growth, you can always use the positive energy that comes with your yoga practice.