CLOVIS STUDIO
WORKSHOPS
We regularly host workshops and events to better ourselves and our community. Please join us for our next one; we'd love to see you there!
Members receive 10% discount on all workshops.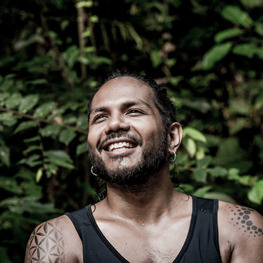 SOUND HEALING CEREMONY & STORY TELLING
Friday, June 28th, 7p – 9p
with Abria Joseph at the Clovis Studio
This is a sound healing journey infused with rich story telling.  Sound healing is vast in how it can be utilized for relaxation and cellular healing.  Many cultures have played music as a way to connect, pray, and to share in ceremony and provide a path to become more aware of feeling sounds.
Crystal alchemic signing bowls, gongs, and many instruments are powerful tools to support in a sound healing ceremony and concerts.  Abria's quest as he travels around the world is to study the art of the steel instrument known as the handpan (or pantam) as his passion to share with others.  The handpan, often known as the hang drum is a new and rare instrument that has a sweet resonance and vibration that feels anciently magical.  The powerful healing experience of these instruments are felt from these harmonics and frequencies.
Open to public
$30 per person
$25 member price (to receive discount, please call or see the front desk)
NEW STUDENT INTRO SPECIAL
2 Weeks Unlimited Classes