CLOVIS STUDIO
WORKSHOPS
We regularly host workshops and events to better ourselves and our community. Please join us for our next one; we'd love to see you there!
Members receive 10% discount on all workshops.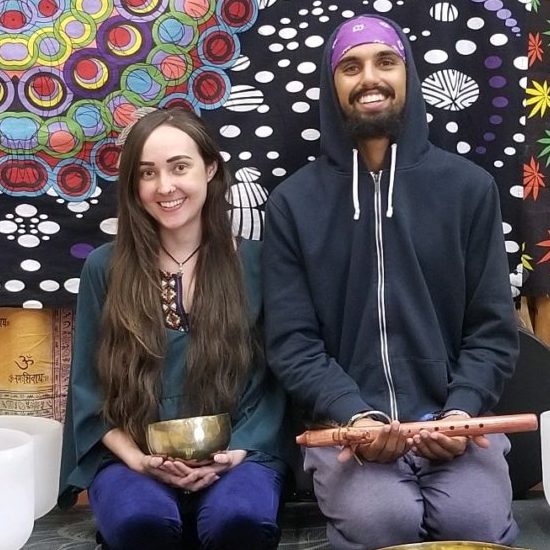 YIN /RESTORATIVE YOGA + SOUNDBATH
Saturday, January 11th 1:00p – 3:30p
with Auran Samra + Deri Lasher at the Clovis Studio
The experience will start with a mini informational lecture about the healing potential of sound and the healing process of yin and restorative yoga. We will also discuss the power of combining the two together, Yin/Restorative + Sound healing. Deri, a Sound therapist will bring her unique style and play from a wide variety of instruments  (singing bowls, to tuning forks, bells, Chimes, etc.).  Enjoy Deri's instrumentals while Auran guides you through a one hour yin + restorative practice.   Then dive into an extended sound healing savasana for the second hour. All attendees will receive individual sound healing during the final savasana as well. The experience will be closed with a group meditation.
Sound baths are very healing to our entire being: Mind, body, emotions, and soul. The power of sound healing has been used for thousands of years by most ancient cultures around the world. Sound works to harmonize our bio-electromagnetic field on a vibrational level. It also restructures and harmonizes the water molecules in our bodies on a physical and cellular level. Sound baths activate the parasympathetic nervous system, which allows the body to relax, rejuvenate and self-heal. Sound baths facilitate inner peace, wellness and stress reduction.
Sound has been used for thousands of years in order to transport human consciousness into other realms/states of consciousness. The drum was the first instrument ever created. The earliest shamans used the sounds of the drum as a medium to transcend ordinary states of consciousness. This is called shamanic journeying, and it was done in order to have a direct experience with the spirit world/astral plane. Humans are able to access certain knowledge and information in these altered states of consciousness. We can then bring that information back and integrate it into physical reality and waking life. When we are able to bypass our conscious mind, we have access to information that is typically beyond our conscious reach.
About Deri's Sound Instruments:
The crystal bowls are tuned to 432 hertz, which will create a sense of harmony and connection back to oneself and the universe. 432 is one of the most important numbers and can be seen time and time again expressed all over the physical universe and in nature (through frequency, sacred geometry, time, space, and mathematics) as well as seen at ancient sites around the world. The 432 hertz crystal singing bowls will help restore and harmonize mind, body, heart and soul, to the natural and organic order of the cosmos.
She uses a theta binaural beat crystal bowl set. This set allows one to dive deep into the subconscious mind and experience deep meditation by entraining the mind to theta brainwaves. This set is a very powerful tool, capable of balancing both hemispheres of the brain while dropping brainwaves down to the theta state. Theta state is the deepest forms of meditation, a direct connection to the subconscious mind. Focusing on and listening to the sounds helps one to experience deeper meditative states and easier.
About the Facilitator: Deri Lasher, RN is an advanced pranic healer, reiki master, certified crystal healer, shamanic practitioner, and has a background in music theory and practice.
About the Co-Facilitator: Aurandeep Samra is a yoga teacher at Blue Moon Yoga, sound healer, space holder, and inspirational leader.
Bring: Yoga mat, towel, water.  This workshop includes a yin yoga class, please wear appropriate attire to practice.
Cost:
Non-members: $30
Members: $25 (please visit or call the front desk to receive the discounted purchase price)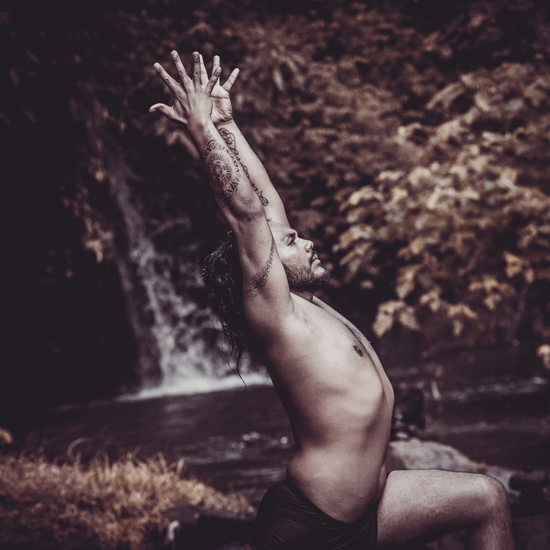 FUNDAMENTALS OF VINYASA ALIGNMENT
Thursday, January 16th, 1:00p – 4:00p
with Abria Joseph of PranaForce Yoga at the Clovis Studio
This workshop will focus on The Art of Alignment in Vinyasa poses for maximum strengthening.  You will learn how to find the best positioning and setting of body part alignment based on your current flexibility and range of motion to offer confidence and therapeutic benefits. Breath control and proper synchronized breathing for each given asana will also be discussed.  Beginner to advanced practitioners welcome.
Bring: yoga mat, towel, water
Open to the public:
$25 Members (call or see the front desk to receive discount)
$30 Non-members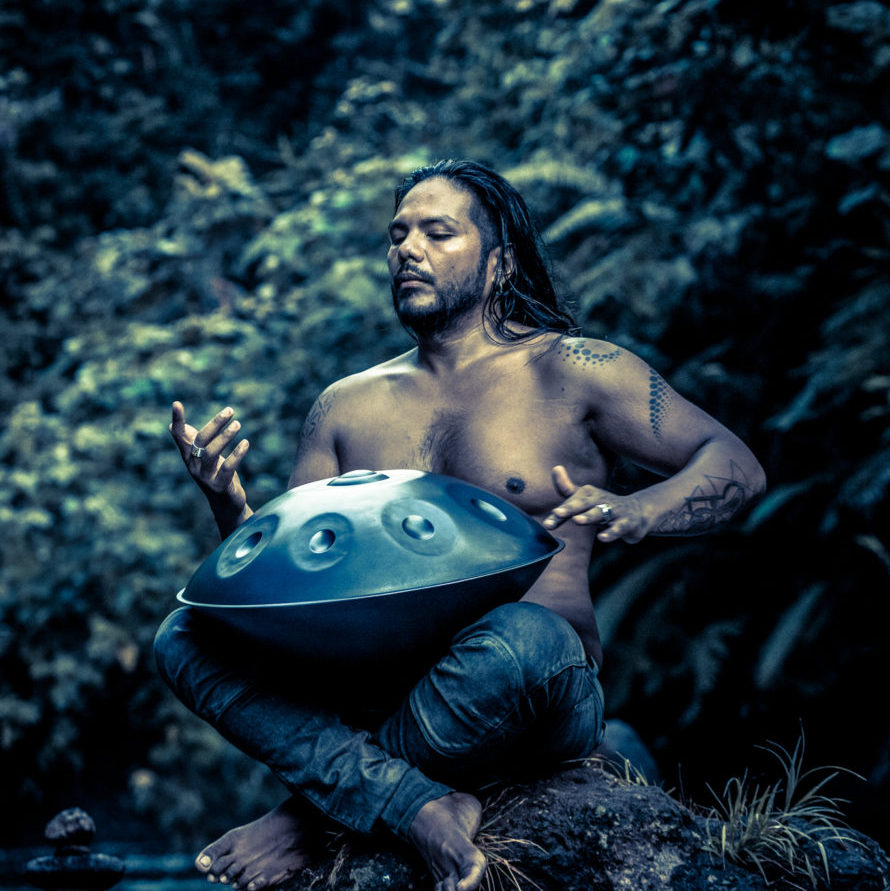 SOUND  HEALING + VINYASA FLOW
Monday, January 20th 1:30p – 3:30p
with Abria Joseph of PranaForce Yoga at the Clovis Studio
A vinyasa class integrating clear alignment cues to sink deeper into the body both physically in strength & length. The practice will be whatever physical capabilities one can work into or with on that given day.  The class will integrate fluid guidance from beginning until the end with the way Abria threads story's, questions & intentions into one heart opening experience of mind and body.  Abria will lead and close the class with playing the Handpan, a steel percussion drum that soothes & clears stagnant energy frequencies by its harmonic tones & vibration that provides an ethereal ambiance of sound alchemy both at the beginning & end for savasana.
What to bring: yoga mat, towel, water
Open to public
$30 per person
$25 member price (to receive discount, please call or see the front desk)
NEW STUDENT INTRO SPECIAL
2 Weeks Unlimited Classes